Dailies-Total 1® One Day Contact Lens
Quantity discounts available:
Do your eyes feel dry or tired in the course of your contact lens-wearing day? Do you normally use re-wetting or comfort drops?
These could be sign of discomfort with the contact lens that you wearing. Dont put up with that anymore!
Alcon's DAILIES TOTAL 1® Water Gradient One-Day Contact Lenses provide exceptional comfort – throughout the day, till the end of the day!
Compare
Description
Specification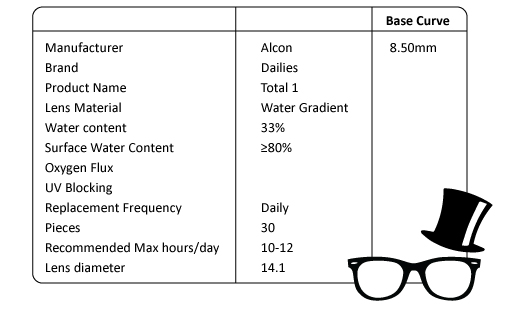 Intro DAILIES TOTAL 1®
Product Information
Comparism vs Others
TV AD
Only logged in customers who have purchased this product may write a review.