Ready Stock
Miacare™ CONFiDENCE Monthly (Classic)
Delivering a Promise of Health and Beauty • Ultra-high oxygen transmissibility at Dk/t 187.5 • Solvent-free formula! • Smart peripheral edge design which helps to improve surface wettability, reducing irritation and providing extra comfort • Lowest Modulus! Offering a softer & more comfortable wear • UV protection against the harmful rays of the sun • Dot matrix colour printing technology with large unobscured area to allow for oxygen passage • Unique colour blocking which provides fade resistance • Smart peripheral edge design which helps to improve surface wettability, reducing irritation and providing extra comfort
not rated
RM

90.00
Select options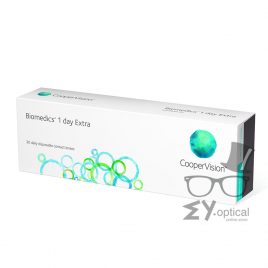 Ready Stock
Cooper Vision® Biomedics® 1-Day Extra
Designed to maximise the feeling of natural all-day comfort. An excellent upgrade for existing 1 day wearers, a great starting point for those new to lenses or for those monthly lens wearers wanting to upgrade to the extra convenience 1 day lenses offer.
not rated
RM

80.00
Select options
Ready Stock
Lacelle™ Jewel
Be Bejeweled! Glamorous Eyes with Jewel Patterns. Lacelle™ Jewel, a monthly disposable coloured contact lens brought to you by Bausch + Lomb, the leader in eye healthcare. With varieties of 7 colours to choose from, it can match any outfit of the day to enhance your looks.
*Pre-order 2-3 days if stock unavailable
not rated
RM

72.00
Select options
Ready Stock
FreshLook® Colorblends
FreshLook® ColorBlends contact lenses provide a unique 3-in-1 technology, blending three colors into one to create the subtle, natural depth of beautiful eyes.
not rated
RM

89.00
Select options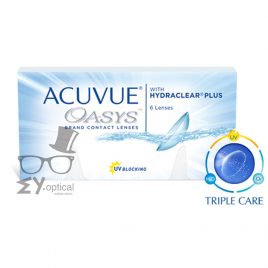 Ready Stock
Acuvue® Oasys®
ACUVUE® OASYS® with HYDRACLEAR® Plus comes with Triple Care – Moisture, Oxygen, UV Protection – to keep your eyes comfortable and healthy all day*, every day.
not rated
RM

109.00
Select options